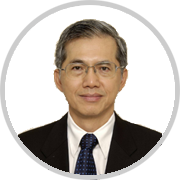 In 2016, the Thai economy grew sluggishly and the plans to purchase electrical transformers among major state enterprises were put on hold. In this circumstance, the Board has been vigilant and worked with the management to adjust the strategy as well as the work processes of the company so as to cope with the situation smoothly. Meanwhile the diversification strategy, initiated in 2013, not to depend on electrical transformers as the sole source of income has been implemented further. The company has intended to enhance the group income from non-transformer's activity such as to acquire the Engineering Procurement and Construction or EPC contracts as well as to operate the coal conveyer system for Hongsa Power Plant in Lao, PDR. As a result, the company would earn Baht 300 million extra income annually between 2016 till 2019.
For the year 2016, the company has continued to expand its market opportunities both within AEC and in Asia. It has focused on works with engineering designs that provide better margins. The company has set the target income growth at 10% per year with an EBITDA of 20-23%. Tirathai group's total revenue from selling of goods and services amounted to Baht 2,537 million in 2016. Revenue from electrical transformers in proportion to total revenue fell from 80% in the past to 72% and in its 3 year plan, it is expected that this ratio will continue to fall further to 65% in 2019 as the diversification efforts bear fruit. The company targets to grow sustainably while adjusting the strategy to cope with changing economic, social, and environmental conditions smoothly. The net profit for this year amounted to 61 million as compared to Baht 46 million loss last year.
For 2017, the Board anticipates the surge of electrical transformer demand as there were backlogs from the previous 2 year budgets among the major state enterprises, such as the Metropolitan Electricity Authority and the Provincial Electricity Authority as the demand for electricity and the Thai economy recovers. Tirathai group has put up a business plan to expand its operations in the next 3 years, especially to set up production facilities for distribution transformers in the new site that has already started operation since the fourth quarter of 2016. There would be additional Baht 201 million revenue from extension of 2 conveyer projects at Hongsa Power Plant by mid-year. In addition, Tirathai group will work on winning new contracts in operation and maintenance of conveyer systems for the coal mine industry and power plants both in Thailand and abroad as well as to look for new opportunities so as to strengthen the company's revenue.
As the management and staffs have been cooperating successfully in Tirathai business operations and development, I believe that the company and its group have great potentials to achieve business success with well-planned vision, mission, and strategy. It is operating with balanced economic, social, and environmental objectives and has been able to adjust the policy with proper risk management to cope with changing business conditions. The company has been operating with good corporate governance and conducting the business sustainably to assure confidence among stakeholders.
Finally, on behalf of the board, I would like to express my sincere gratitude to shareholders, patrons, and other stakeholders who have provided us with full supports. In particular, I would like to take this opportunity to extend my sincere thankfulness to all management and staffs who performed their duties with dedication and responsibility. They play important roles to ensure the business successes that enable the company to achieve sustainable growth with stability.
Dr. Pisit Leeahtam
Chairman of the Board of Directors